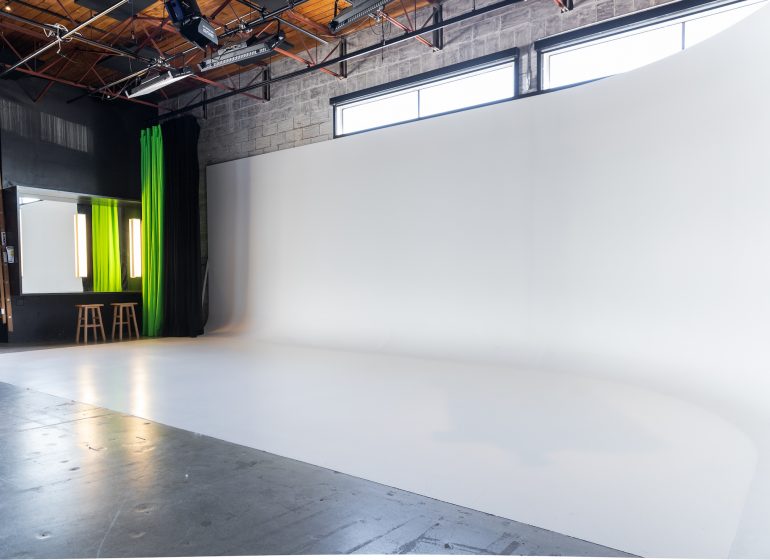 Sound Stage [Angle 1]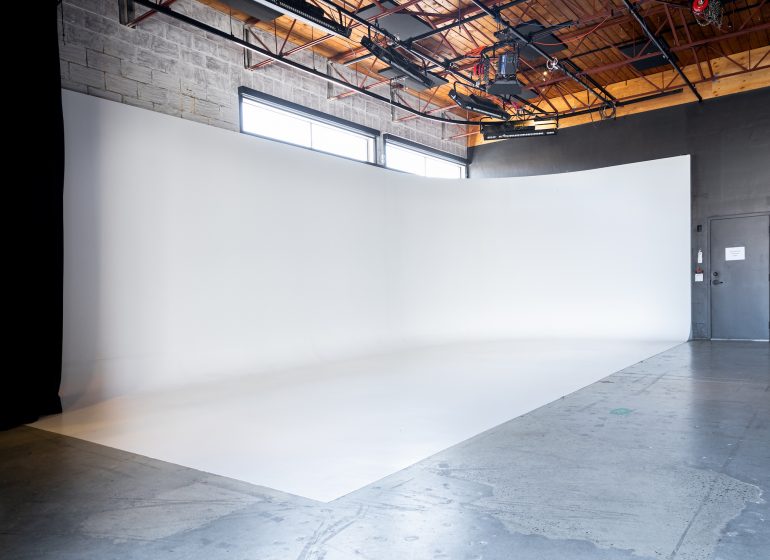 Sound Stage [Angle 2]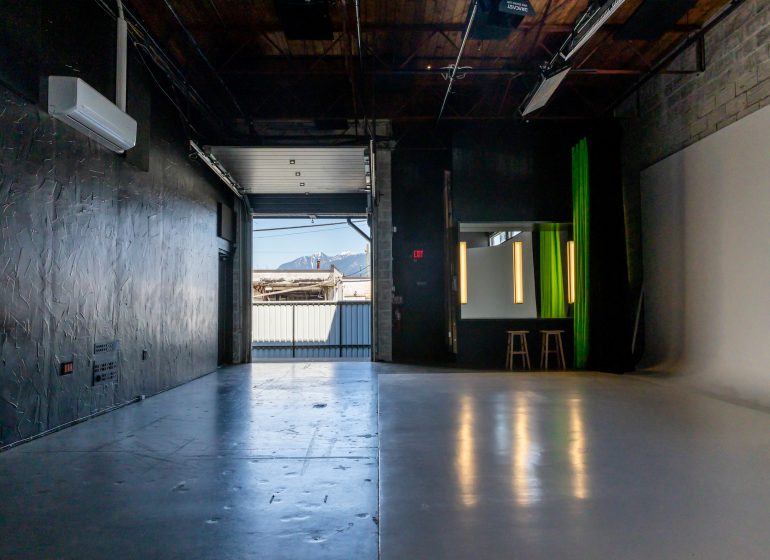 Sound Stage [Angle 3]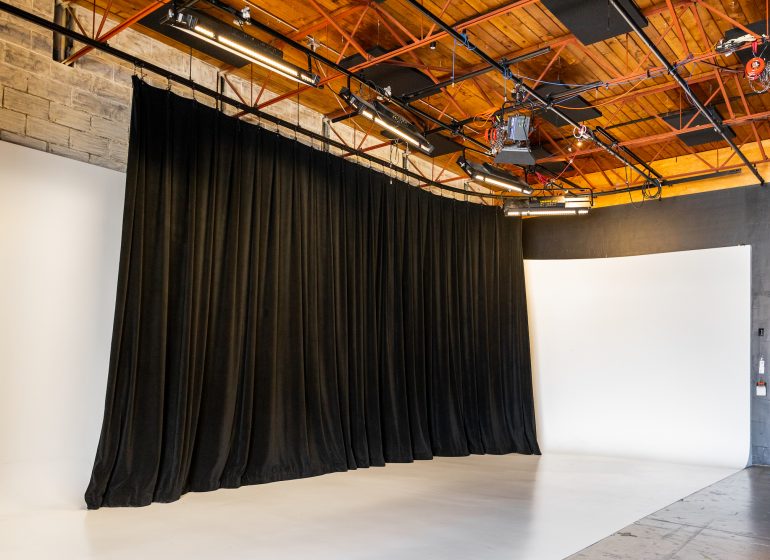 Black Curtain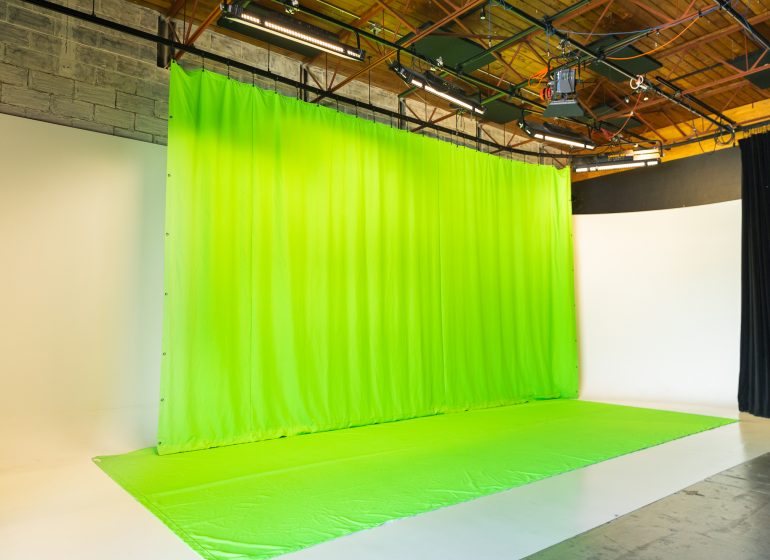 Green Screen (Optional)
Sound Stage
Our Sound Stage is a state-of-the-art recording facility.
Professionally designed to meet the need for artists to create video content with first-class audio, the facility includes a fully equipped soundstage wired for streaming, as well as audio recording through the console in the adjacent sound recording studio. Events can be live-streamed and recorded simultaneously for rebroadcast or to make sound recordings for future use.

The sound stage can accommodate a variety of projects. Natural light flows through the transom windows and loading bay doors, but the room can also be blacked out with remote-controlled blinds.
Video Content Filmed Here
Michaela Slinger - Make You Sad (Acoustic)
JPNSGRLS - Oh My God (One Shot Video)
604 Christmas Special - Live
Equipment & Tech
Note: Green screen is not included in the booking and is an extra cost.